There is a huge interest for camping in Croatia which increases from year to year. Camping in Croatia is more popular and more luxurious than ever. The Zadar region is among the most popular camping regions in Croatia, main reason for that is the high quality of the campsites in Zadar, majority of campsites fully stands by all European standards, especially when it comes to space, facilities at the camp, and prices, which are among the most competitive prices of at the Mediterranean coast.
It should be mentioned that camping outside of registered camping areas (Wild camping) is against the law in Croatia- this rule also applies in other European countries. Croatian camps are categorized with 1 to 5 stars. The Zadar Camping area includes island of Pag, and extends to city of Sibenik, in the area more then 20 campsites can be found.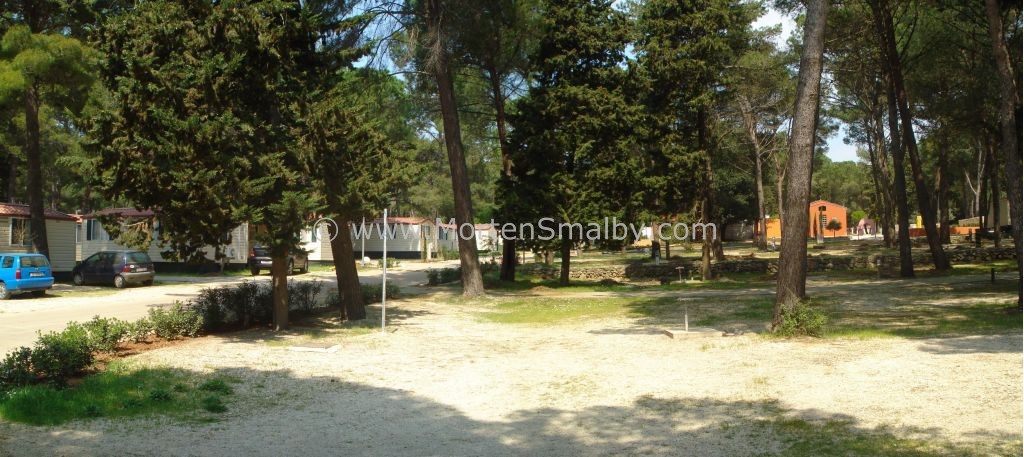 Camping sites around Zadar
Camping Zaton: is situated in Zaton close to the city Nin, which is about 10 km north of Zadar. Zaton Holiday Resort is the top campsite in Croatia, as only campsite it has one the prestigious reward "ADAC supercamp", it is also a member of leading campsites in Europe. In addition to 5 star camping Zaton also offers bungalows and apartments which all are assembled around the Zaton Village.
Camping Paklenica Starigrad Nearby Hotel Alan, in a beautiful pine forest there is a modernly equipped camping Paklenica which starches on 40000 m² and has the capacity of 600 persons and 200 units, 200 pitches for caravans, trailers and tents, and 2 bathrooms. The vicinity of Paklenica, the lush Mediterranean vegetation, outstanding sports facilities.
Camping Adriasol Novigrad – is situated near by historic little town of Novigrad, on the southern side of the Novigrad sea in small, narrow bay. The camp starches on 2000 m² and has the capacity of 300 persons and 68 units. The camp is located at the end of Novigrad, separated from of all roads, near the sea.
Camping sites on Island Pag:
Camping Strasko Novalja includes pitches situated in the shadows of the oak trees, in vicinity of the beach, store and toilet facilities. This camp has a beautiful beach, one of the most beautiful on island Pag, with almost 2000 m long gravel surface.
Camping Drasica Novalja is situated on the west part of island Pag, only 10 km from Novalja. Camp offers accommodation in between century old olive trees and by sandy gravelly beaches which makes it perfect area for the whole family.
Camping Simuni is situated along the very shore of the Island of Pag, not far from the old fishermen's village of Šimuni. It stretches over 35 ha with pleasant shade of oak trees and pine woods which gives to all guests' perfect location for camping holidays with camping trailers or tents.
Camping Tomi is situated in Povljana, on the southern part of the island Pag, in a perfect green cove. Camp starches on 22 000 m2 near the sea, in the grove of trees which provides a perfect environment for your relaxation and has a capacity of 1000 persons.
Other campsites in the Zadar Area
Camping Planik Razanac
Camping Maritime Privlaka-Nin
Camping Peros Nin-Zaton
Camping Vir
Camping Borik Zadar
Camping Stipanic Island Ugljan
Autocamp Adria Sveti Filip i Jakov
Camping Dardin Sveti Filip i Jakov
Camping Riva Sveti Filip i Jakov near Turanj
Camping Soline Biograd na moru
Camping Crkvine Pakostane,Nature Park Vransko jezero
Camping Kozarica Pakostane
Camping Nordsee Pakostane
Camping Lucina Pasman
Camping Sovinje Tkon